Why Layers
WHY LAYERS PROBIOTIC SKINCARE?
Layers is more than skin deep. We honor the full story behind healthier-looking skin by matching potent probiotic supplements with clinically-effective skincare to reveal a glow you never dreamed possible.
an evolution
of skincare

INSIDE + OUTSIDE
The largest microbe communities live in your gut and on your skin. Using a holistic approach to skincare, Layers nourishes this gut-skin connection for skin that glows from the inside out.

MICROBIOME-BASED
Our bodies have a symbiotic relationship with bacteria, directly affecting skin's appearance. Layers bolsters this relationship to restore normal skin flora and reveal dramatically renewed skin.
EFFECTIVE
We partner with industry leaders in microbiome skincare science to source and deliver highly effective ingredients with clinically-proven skin results.

CLEAN
We formulate without parabens, mineral oil, petroleum, silicone, phthalates,sulfates, formaldehyde, triclosan, gluten, and other ingredients that harm human health and the environment. We never test on animals.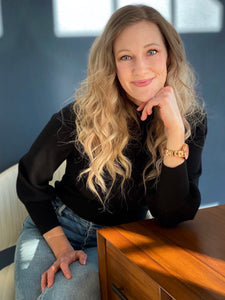 FROM OUR FOUNDER
I grew up in Minnesota spending more time in nature and playing sports than worrying about my skin routine.  But my love of wellness, science, and brand-building drew me to a career in skin health where I've led skin care innovation from NY to LA. After almost a decade in the industry, I saw fads come and go.  But what has stayed true is our skin's natural ability to optimize its own health – rooted in our gut and skin microbiome.  Like the soil in our farmland needs to be balanced and nourished for crops to grow, our gut and skin bacteria need to be diverse, balanced, and flourishing to keep our bodies and our skin at their healthiest.  I created Layers to honor the interconnectedness of our body's systems and how they work together to reveal skin's natural glow. And Layers will continue to advance along with the burgeoning field of microbiome science.Rachel Behm, Layers Founder
LEARN MORE