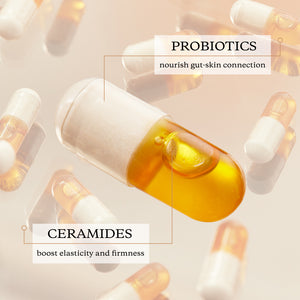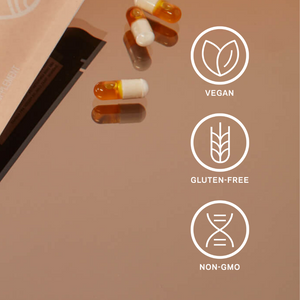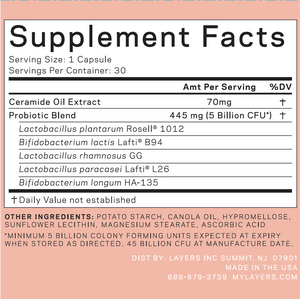 Ingredients
Ceramide Oil Extract (70mg)
Probiotic Blend (5 BILLION CFU):
Lactobacillus Plantarum Rosell® -1012
Bifidobacterium Lactis Lafti® B94
Lactobacillus Rhamnosus GG
Lactobacillus Paracasei Lafti® L26
Bifidobacterium Longum HA-135
Other Ingredients: Potato Starch, Nongmo Canola Oil, Hypromellose Capsule, Sunflower Lecithin, Magnesium Stearate, Ascorbic Acid
Contains No: Wheat, Gluten, Milk, Egg, Fish, Crustacean Shellfish, Artificial Colors, Artificial Flavors. Vegan Product. Not Tested On Animals.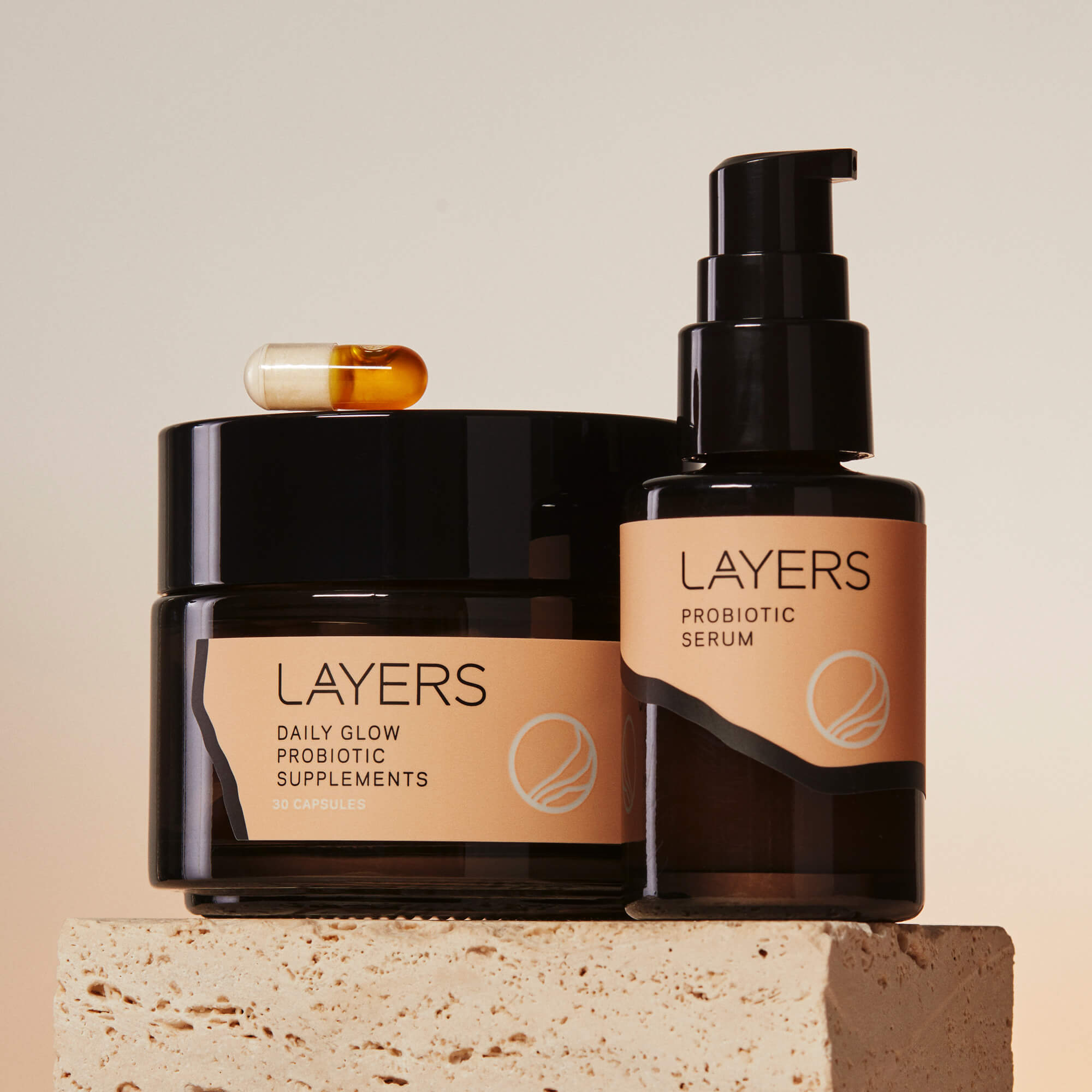 THE PERFECT PAIR
Maximize results by using Daily Glow Probiotic Supplements + Probiotic Serum together.
Layers skincare is built upon an inside + outside approach to hydrated, radiant, and healthier-looking skin. Nowhere in our line is that demonstrated more than when using our Layers Daily Glow Probiotic Supplements in tandem with Layers Probiotic Serum.
This probiotic inside + outside pairing bolsters the gut microbiome from within and your skin microbiome from without delivering dramatically visible results and a complexion you never thought possible with enlivened skin that feels more buoyant, positively radiant and healthier, layer by layer.
SHOP THE PERFECT PAIR